Professional Scrum Master Certification (PSM 1)
2 day instructor led course with a globally recognised professional Agile coach
LEVEL: Intermediate
PSM 1 is recognised globally as the industry standard certification for Professional Scrum Masters and is valid for life.
40% off Limited Offer
Guaranteed to run
Money Back Guarantee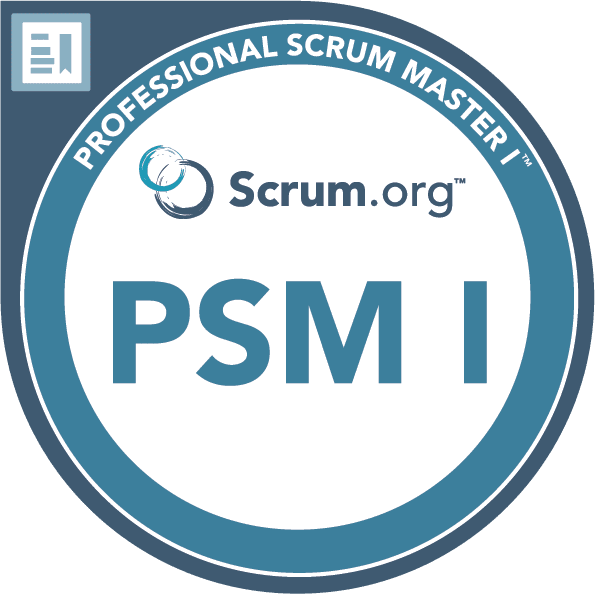 Professional Scrum Master Certification (PSM 1) - accredited by scrum.org
Professional Scrum Master Certification (PSM 1)
Duration: 2 days
Format: Classroom & Remote
Certification: Professional Scrum Master (PSM 1) – globally recognised, accredited by scrum.org
Handbook: The official iNQ Academy Scrum Master handbook
Exam Support: Mock tests, Mentorship and Educational Resources
Trainers: Globally recognised industry leaders
Community: Be part of the iNQ Agile Community
Register your interest in this course
We will be in contact with training schedules
Request another date or ask us anything
Who is this course for?
Those who want to become a Scrum Master and achieve the official Professional Scrum Master Certification (PSM 1)
Scrum team members who want to become experts in the scrum framework
Product owners who want to learn how to collaborate with scrum masters
Executives and managers who want to learn the role of a Scrum Master
What you get
Learn to be a Professional Scrum Master one of the most in demand roles in tech
iNQ Digital Educational Materials and Resources (for personal use)
Free practice assessments to help you get certified
Small class sizes (maximum 10)
Expert training and coaching from an accredited trainer
Certificate – Professional Scrum Master (PSM 1)
The official iNQ Academy Scrum Master handbook
Be part of the iNQ Agile Community
What you will learn
Help Scrum Teams deliver value to their organization
Understand the theory and principles behind Scrum and empiricism
Understand how each part of the Scrum framework ties back to the principles and theory
Understand uncertainty and complexity in product delivery
Understand the meaning and importance of the Scrum values
Learn what Done means and why it is crucial to transparency
Know how to use the Product Backlog to plan with agility
Understand the importance of self-managing teams, interpersonal skills needed, and the Scrum Master role
Clarify the leadership role a Scrum Master plays on the team
Learn the skills and traits and behavior shifts required to be a Scrum Master
COURSE OVERVIEW
This two-day course is widely regarded as the industry standard class to become a Professional Scrum Master (PSM 1). You will learn the underpinning Scrum theory and how to apply it in real scenarios through engaging activities facilitated by our trainer. Fundamentally, you will take away the knowledge and skills to help your teams excel at Product delivery.
PSM I is recognized by the industry as a certification that demonstrates a fundamental level of Scrum mastery. As a PSM I certification holder, you have proven that you understand Scrum as described in the Scrum Guide and how to apply Scrum in Scrum Teams. PSM I holders have a consistent terminology and approach to Scrum.
Our experienced instructors will provide you with practical examples and exercises to help you apply the concepts you learn in the course. You will also have the opportunity to network with other aspiring Scrum Masters and learn from their experiences.
By the end of the course, you will have a solid understanding of what it takes to be a successful Scrum Master. After passing the Professional Scrum Master exam in association with scrum.org you will be awarded the Professional Scrum Master Certification (PSM 1), which can be used to demonstrate your expertise as a Scrum Master. So whether you are just starting out on your journey or looking to take your skills to the next level, our course is the perfect place to start.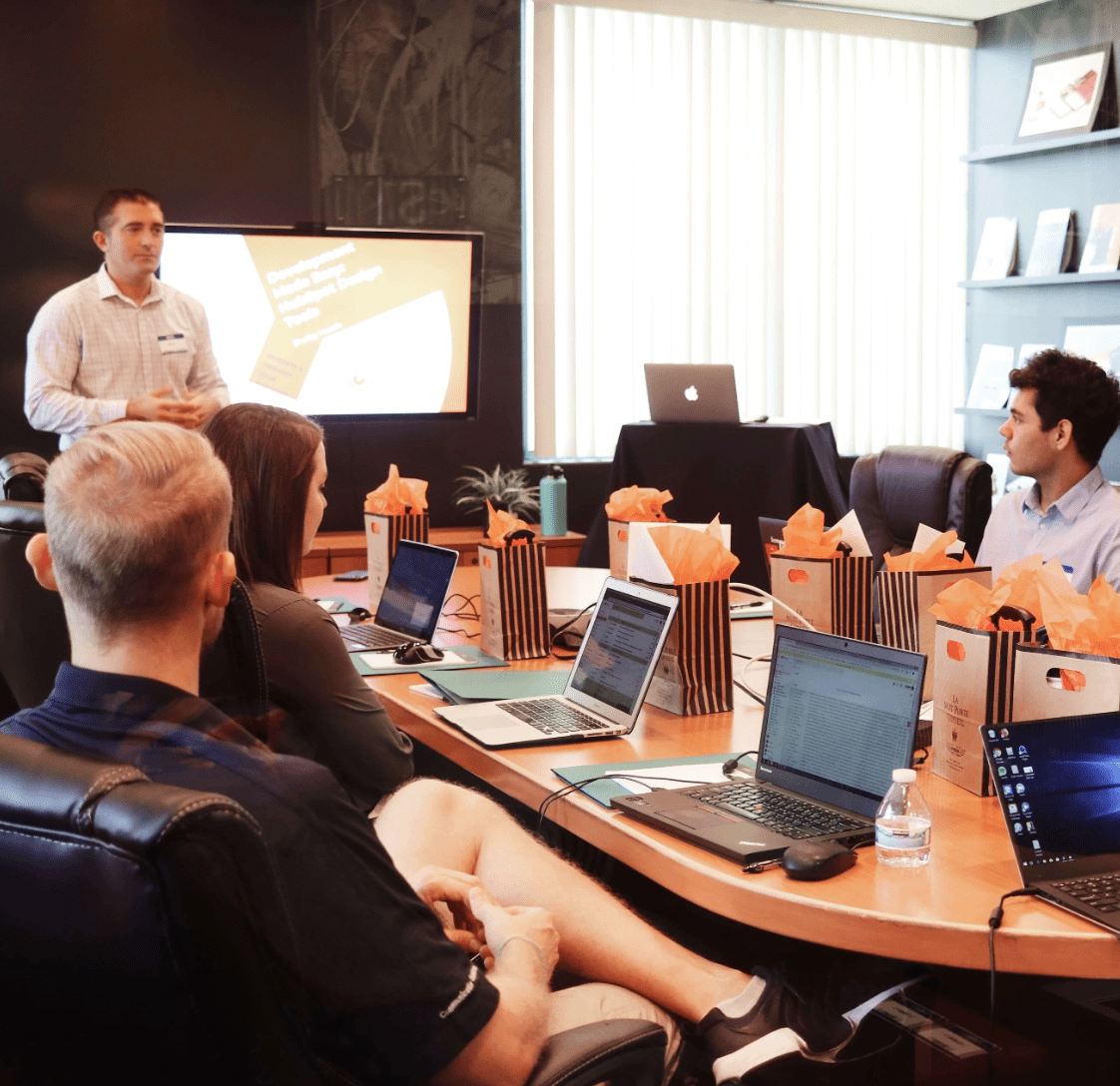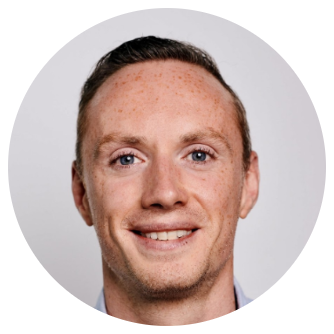 Josh Newcombe
Lead Trainer
Ex Warner.Bros Discovery | IG group | Concentrix
Josh is an award winning tech leader with over 15 years of experience in coaching and building agile teams for some of the worlds biggest brands.
OUR HAPPY STUDENTS

The course covered all aspects of Scrum, and Josh provided excellent guidance throughout. Highly recommended.
Ben
A valuable learning experience that also provided excellent networking opportunities. I met several professionals that helped me secure a new job opportunity.
Natalia
It was a game-changer for my career. The practical training and real-world examples helped me become a more effective Scrum Master. Thank you!
Anjali
The iNQ Digital Scrum Master course was exceptional. Josh was knowledgeable and engaging, and the content was comprehensive. Highly recommended.
Rahul
The Scrum Master course was excellent. The content was informative, and the instructor was engaging and knowledgeable. I feel much more confident in my role as a Scrum Master now.
Neeta
The course was instrumental in helping me achieve my Scrum Master certification. The course provided me with a comprehensive understanding of Scrum, and Josh's guidance was invaluable. I highly recommend this course to anyone looking to become a certified Scrum Master.
Liam
FAQs
Do I need experience in Scrum to do this course?

No. This course is appropriate for students in any industry where teams are working to solve complex problems. The Professional Scrum Master course is for:

Practitioners that are interested in starting a career as a Scrum Master
Scrum Masters, Agile/Scrum Coaches and consultant looking to improve their use of Scrum
Anyone involved in product delivery using Scrum

.

Will I get a certification?

All participants completing the Professional Scrum Master course will receive a password to attempt the Professional Scrum Master I (PSM I) assessment. The industry-recognized PSM I certification requires a minimum passing score of 85%.
Note: Our comprehensive course equips you with all the knowledge required to succeed in the exam, it's important to note that we cannot guarantee your passing of the assessment.

Who are the trainers?

You will be coached by the region's best. We are a team of highly qualified industry leaders, each with over 15+ years of experience in Agile, Scrum, Product Ownership and Design Thinking.

Will there be refreshments on the day? (classroom based)

Yes! Refreshments and lunch will be provided.

When do I receive the course details and agenda?

Once you have reserved your seat the course agenda, start times, finish times and full details will be sent to you via email and whatsapp.

Where is the course being held?

For in person – classroom based training:

The course is being held at the Rove Hotel Dubai Marina.

Address Al Seba St Dubai Marina Dubai Map here

Full location details and parking directions will be sent to you via whatsapp and email

For Online Remote Training

Course is held online via a zoom link which will be sent to your registered email address
iNQ Academy For Business
We offer corporate packages for companies who want to train teams or multiple people.
Learn more
ACCELERATE YOUR CAREER WITH OUR OTHER COURSES